Women and the Wage Gap
What do Christine Sinclair, Canada's doctors, and Barbie have in common?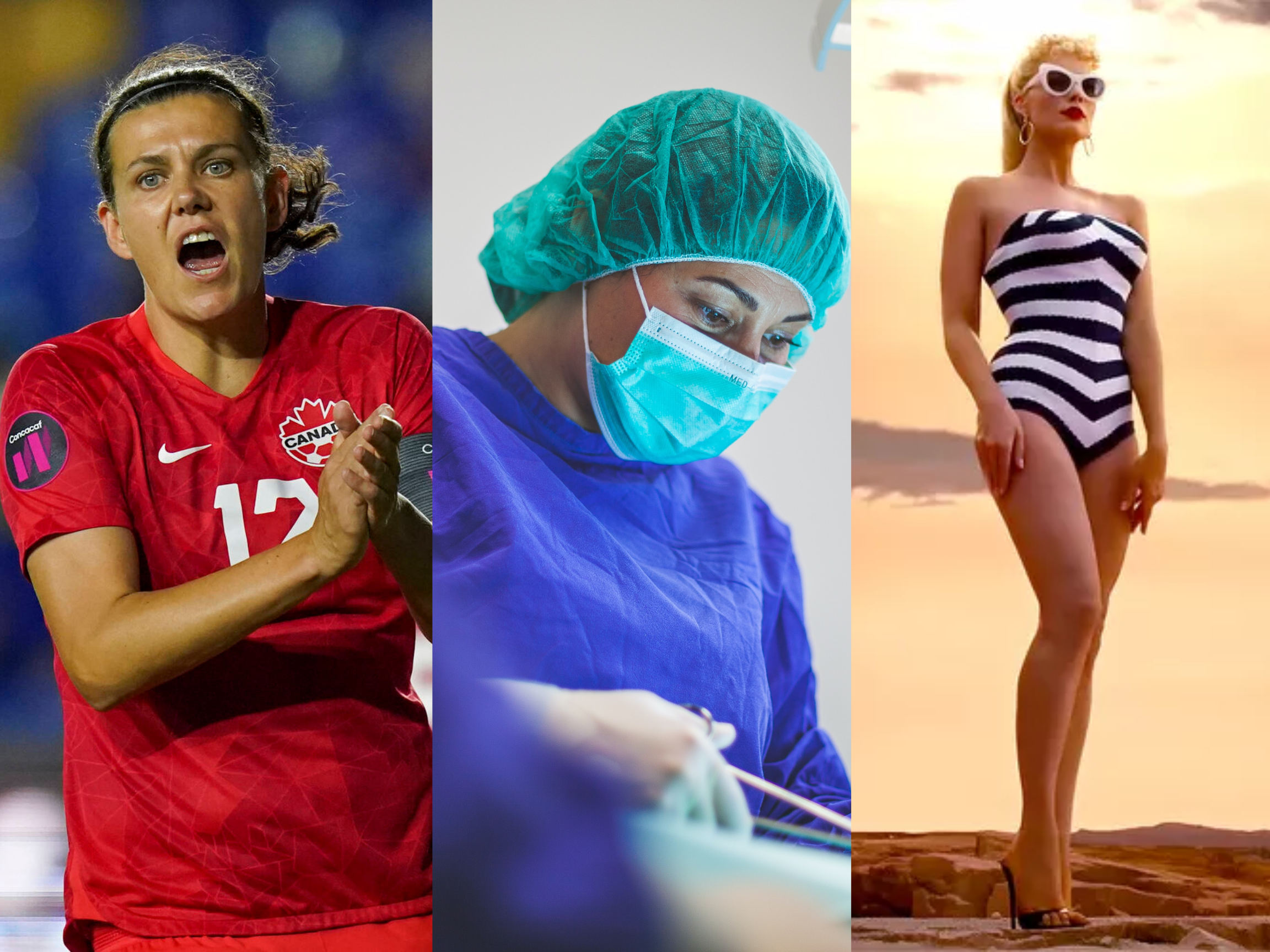 By: Sandra Sears
August 4th, 2023
Sandra is the owner and founder of Staffworks. Follow along and read more insights every Friday on her LinkedIn.
Never in my wildest dreams would I have imagined that I would use these three to illustrate the same point, but hear me out:
They are all perfect examples of the vast disparity in pay between men and women.
WOMEN IN SPORTS
Male golf pros earn an average of $1.1 million a year, while their female equivalents earn $212,000.
The average NBA salary is $5.3 million, compared to the WNBA average of $130,000.
Ready for Canadian soccer? Members of our men's team earn up to $338,000 a year. Our women (who, despite a difficult loss this past Monday, arguably perform better than our men year over year) earn $30,000 a year. That's less than minimum wage.
WOMEN IN HEALTH CARE
A recent study in the Canadian Journal of Surgery in July found that surgeons are paid significantly less (a whopping 28%) for performing female-specific procedures compared to their colleagues who perform similar procedures on male patients.
One of their examples: a surgeon untwisting an ovary (ovarian torsion) is paid 50% less than a surgeon untwisting a testicle (testicular torsion)—even though ovarian torsion is a more technical, highly invasive procedure.
Add to that the fact that female surgeons earn 24% less per hour than male surgeons and you have a double whammy. I don't even want to think about the gaping chasm when you compare female surgeons who perform female procedures to male surgeons who perform male procedures.
BARBIE
Whether you liked the movie or not (personally, I wasn't a fan), you can't ignore the fact that it is one more example of women drawing attention to and explaining patriarchal institutions. Does it take brightly coloured outfits and a catchy soundtrack to trigger a reaction?
Despite Lawyer Barbie and Astronaut Barbie attempting to transform her from girl-next-door into successful professional woman, she still hasn't been able to shatter her Dreamhouse's glass ceiling. Canadian Securities Administrators released their 2022 numbers indicating that women occupy only 24% of board positions.
EQUAL PAY DAY
Did you know that each year, Equal Pay Day (usually in April) marks how far into the current year women must work to earn the same amount men did the year before? In Canada, salaried women earn 71% of what their male colleagues make for the exact same job. In the United States, it's 84%.
TIME FOR CHANGE
How many movies, sports heroes, and research studies do we need to see before we fix the gender wage gap?

Are you ready to make some serious change to our uneven playing field when it comes to women and the wage gap? As a business leader, I work every day to push Canada in the right direction, but it's got to be a team effort. Message me today and let's talk.